Dear ALLPCBers,
As a measure to contain the novel coronavirus outbreak, the General Office of the State Council announced an extension of the Lunar New Year holiday. According to the notice, ALLPCB makes the following decisions:
ALLPCB factory will start working on February 10, 2020, and will ship on February 12, 2020!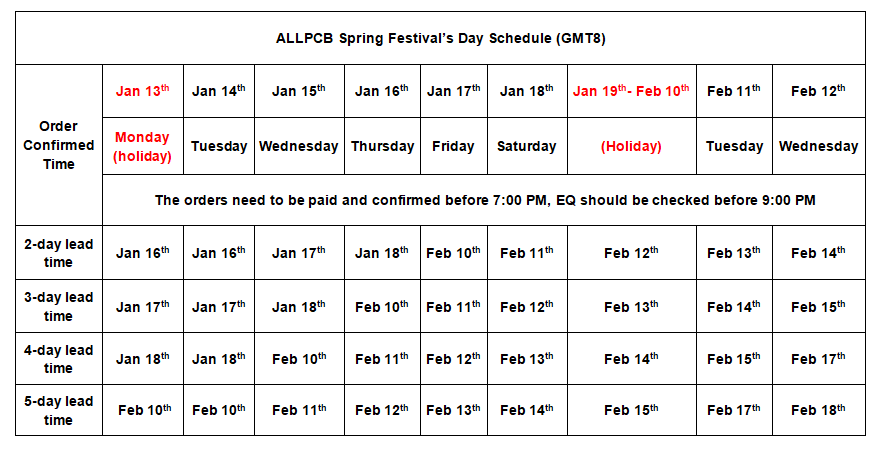 (All the orders from January 19th to February 10th will be fabricated on February 10th. Please pay attention to the delivery time on the online quote page for more details.)
ALLPCB Team
【Disclaimer】
1, ALLPCB releases the news to disseminate more information. It doesn't represent the viewpoint of ALLPCB!
2, ALLPCB doesn't guarantee the accuracy, authenticity, integrity, validity, timeliness and originality of the information (including but not limited to words, data and icons)!
3, ALLPCB doesn't verify the relevant information, which cannot be taken into your consideration of investment. Or else at your own risk!
4, For any infringement, please contact the author directly, or write emails to ALLPCB to get the feedback!