What is CNC Turning Service?
CNC Turning is a manufacturing process in which bars of material are held in a chuck and rotated while a tool is fed to the piece to remove material to create required shape. Unlike with CNC milling, the cutting tool does not spin.
Turning process can be used on different types of metals like aluminum, steel, stainless steel, copper, brass, bronze, titanium, magnesium, as well as plastics like nylon and so on.
CNC turning machines (or lathe machines) are programmed to make certain movements and remove material from raw materials until the desired 3D model is formed.
How Does CNC Turning Work?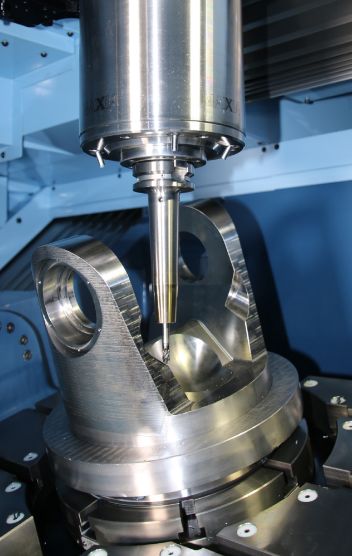 The turning processes are typically carried out on a lathe, and can produce various shapes of materials. In general, turning uses simple single-point cutting tools. Each group of workpiece materials has an optimum set of tool angles. CNC turning means this precision machining process is computer numerical controlled.
When turning, the workpiece is rotated and a cutting tool is traversed along 1, 2, or 3 axes of motion to produce precise diameters and depths. Turning can be either on the outside of the cylinder or on the inside (also known as boring) to produce tubular components to various geometries.
The tool's axes of movement may be literally a straight line, or they may be along some set of curves or angles, but they are essentially linear (in the non mathematical sense).
Most CNC lathes consist of two axis, X and Z.
CNC turning can be used for rapid manufacture of either prototypes or end-use CNC parts.
Features of CNC Machining
1. Materials Range
We have more than 50 types of plastic and metal block with different specifications for CNC machining.
2. Custom Surface Finishes
We provide different surface finishes for you to choose.
3. High Precision Tolerances
Precision tolerances vary, due to size and material types, from +/-0.001″ to +/-0.005″.
4. Cost and Time Efficient
With automatic programming, we come up with the optimal solution for both low and high volume production.
5. Complexity Requirement
CNC machining is suitable for both prototypes and large batch parts. Our equipments and experience can help produce parts with complex shapes as required.
6. Integrated Service
We possess different but mature product lines. We can meet your various demands and provide best solution.
Maximum capabilities for CNC turning
Metric Units:
Maximum swing over bed: 650 mm
Maximum swing over cross slide: 400 mm
Maximum cutting diameter over slide: 450/420 mm
Max. Turned Length: 550 mm
Travel (X Axis)(mm): 267 mm
Travel (Z Axis)(mm): 600 mm
Positioning Accuracy: 0.008 mm
Imperial Units:
Maximum swing over bed: 25.590 in
Maximum swing over cross slide: 15.748 in
Maximum cutting diameter over slide: 17.717 / 16.535 in
Max. Turned Length: 21.654 in
Travel (X Axis)(mm): 10.512 in
Travel (Z Axis)(mm): 23.622 in
Positioning Accuracy: 0.0003 in
Available materials for CNC machining
CNC Metals
| | | | |
| --- | --- | --- | --- |
| Aluminum | Stainless steel | Mild, Alloy & Tool steel | Other metal |
| 6061-T6 | 303 | Mild steel 1018 | Brass C360 |
| 6082 | 304L | | Copper C101 |
| 7075-T6 | 316L | Mild steel 1045 | Copper C110 |
| 5083 | 2205 Duplex | Alloy steel 1215 | Titanium Grade 1 |
| 5052 | 17-4 | Mild steel A36 | Titanium Grade 2 |
| | 15-5 | Alloy steel 4130 | Invar |
| 2014 | 416 | Alloy steel 4140 | Inconel 718 |
| 2017 | 420 | Alloy steel 4340 | Magnesium AZ31B |
| 2024 | 430 | Tool Steel A2 | |
| 6063 | 440C | Tool Steel A3 | |
| 7050 | 301 | Tool Steel D2 | |
| A380 | | Tool Steel S7 | |
| MIC 6 | | Tool Steel H13 | |
| | | Tool Steel O1 | |
CNC Plastics
| | |
| --- | --- |
| Plastics | Reinforced Plastic |
| ABS | Garolite G-10 |
| Polypropylene | Polypropylene (PP) 30%GF |
| Nylon 6 | Nylon 30%GF |
| Delrin (POM-H) | FR-4 |
| Acetal (POM-C) | PMMA (Acrylic) |
| PVC | PEEK |
| HDPE | |
| UHMWPE | |
| Polycarbonate | |
| PET | |
| PTFE (Teflon) | |
Our standard surface finishes
As-Machined

This is the standard finish option. Burrs and sharp edges are removed after machining.

Anodized

Parts are anodized type II or III coating to the surface. Ideal to improve corrosion and wear resistance of components. Parts can be anodized in different colors. Clear, black, red, and gold are the most common.

Electropolished

Electropolishing is an electrochemical process that removes material from a metallic product, reducing the surface roughness by levelling micro-peaks and valleys, improving the surface finish.

Brushed

Brushed or dull polished metal is metal with a unidirectional satin finish. It is produced by polishing the metal with a 120–180 grit belt or wheel then softening with an 80–120 grit greaseless compound or a medium non-woven abrasive belt or pad. Commonly brushed metals include stainless steel, aluminum, and nickel.

Powder Coat

Powder coating is a type of coating that is applied as a free-flowing, dry powder. This is a process where powdered paint is sprayed onto a part then baked in an oven. It creates a strong, wears, and corrosion-resistant layer that is more durable than standard painting methods. A wide variety of colors are available to choose from.

Laser engraving

Laser engraving is the practice of using lasers to engrave the product and leave marks on it, which also includes color change due to chemical/molecular alteration, charring, foaming, melting, ablation, and more. By this technique, the surface will still be smooth, and the mark will not wear out.

Screen printing

Screen printing is a printing technique to stretch silk fabric, synthetic fiber fabric or metal mesh on the screen frame, and use hand-carved paint film or photochemical plate to make screen printing plate.
ALLPCB CNC General Tolerances
Tolerances for Linear Dimensions(GB/T 1804-2000, class f)
Dimension (mm)
0.5~3
>3~6
>6~30
>30~120
>120~400
>400~1000
>1000~2000
>2000~4000
Tolerances
±0.05
±0.05
±0.10
±0.15
±0.20
±0.30
±0.50
----
Tolerances for Angle Dimensions(GB/T 1804-2000, class f)
Dimension (°)
≤10
>10~50
>50~120
>120~400
>400
Tolerances
±1°
±30°
±20°
±10°
±5°
Customer Reviews
1. Keywords: good quality, convenient
The parts are of good quality and online purchasing is very convenient. Save a lot of time for us. Thanks!
2. Keywords: good quality, fast delivery
I have tried the CNC prototype once in ALLPCB. The quality and lead time are beyond our expectations. So we decide to do more parts here. Super convenient.
3. Keywords: professional good quality, fast delivery
I opened the website accidentally and tried to upload my drawing to get a quote. The sales was professional so I placed the order. Then I got my parts, it's good. Nice experience.
4. Keywords: long-term cooperation, good quality
I heard about ALLPCB from other companies several times. So I contacted and try to do a prototype here. Very good quality. This is our third order. We would like to do long-term cooperation with them.
General lathes and CNC machining centers
The biggest difference between CNC processing services and ordinary general lathes, CNC machining center than general ones more than the knife library and tool change device. CNC machining center to further improve the degree of automation and production efficiency of general lathes. The most specific difference between CNC machining center and general CNC machine tools is that CNC machining workpiece only clamping once. The system device can control the machine tool to automatically change the tool, and can realize the workpiece milling on the machining surface. Drilling, reaming and tapping, especially for box parts. General CNC machine tool change knife is very troublesome, need manual replacement. Therefore, numerical control machining center has many advantages, it is an essential equipment in the production of numerical control machine tools. For example, the existing five-axis machining center can hardly replace other CNC equipment. The 5-axis machining center can be used for machining complex space curved parts such as propeller and aircraft curved parts. The application field is one of the most mechanical devices in all high-tech industries.
CNC machining center has the following advantages compared with general lathe:
1. Reduce the number of machine tools and equipment management. For a machining process of many parts, only a CNC machining center can complete all processing.
2. Because the workpiece can be clamped at a time, the whole process can be completed, and the positioning error caused by the workpiece clamping on different CNC machine tools can be avoided. The precision of CNC machining centers can be used to ensure the quality of the workpiece.
3. only need a CNC machining center can complete the work of a number of general lathes, process concentration, shorten the processing time, improve productivity.

Surface treatment of aluminum alloy shell in CNC machining
In the 21st century, people put forward various new requirements for the surface performance and appearance of aluminum alloy shell nc machining. For example, when electroplating is widely used in aluminum alloy shell processing products, people increasingly hate the luminous electroplating luster and turn to favor smoky tones and elegant tones like satin. So plating alloy was developed. Several decorative plating alloys for surface decoration are briefly introduced here.
1. aluminum alloy shell CNC machining tin - cobalt alloy plating
Tin-plated cobalt alloy is close to electroplated cobalt in tone, but it is softer and more popular. Cobalt plating is not easy to roll, however, tin cobalt alloy can be used for roll plating of small parts. In addition, tin - cobalt alloy has excellent uniform plating ability and rolling plating ability, which can be used for complex shape workpiece. If double layer nickel plating on the bottom layer, its corrosion resistance is no less than chromium plating. To prevent surface discoloration, it is treated with chromate impregnation, which also improves its corrosion resistance.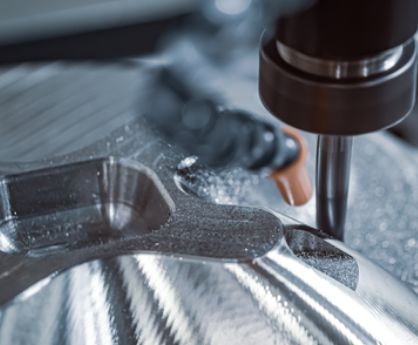 Its rose-red appearance makes it comfortable and has excellent corrosion resistance. A good gloss surface can be obtained by tin-nickel alloy electroplating on a shiny substrate or on an electric coating of bright nickel. If plating is carried out on a matte surface (pear grain), the original condition of the surface will appear. The coating has excellent plating ability and almost no leveling effect. It is suitable for coating of very fine lines and rotating processing products.
2. aluminum alloy CNC machining electroplated copper-tin alloy
The low tin bronze coating of aluminum shell is pink or golden in color, with fine crystallization and high anticorrosion performance and good polishing performance. It is often used as protective and decorative nickel bottom layer in light industry, handicraft industry, mechanical instrument and other industries. Medium tin bronze coating is golden in color and has better corrosion resistance. The hardness and stability in air of aluminum alloy processing are higher than that of low tin bronze coating. But because of the coating.
CNC Machining Process analysis
1. Process analysis of CNC machining center
The development of machining center processing technology scheme is an important work of CNC machining, its main content includes the analysis of the technological performance of the parts, the processing content of the machining center and the design of the processing technology of the parts.
The primary task of making machining process of machining center is to analyze the process of parts. Its task is to analyze the integrity, correctness and technical requirements of the parts drawing, select the processing content, analyze the structure of the parts and positioning datum.
The previous part is suitable for machining center processing of the object, the processing content selection here refers to the selection of parts, parts on the selection of suitable machining center surface. The surface here usually means:
(1) surface with higher dimensional accuracy requirements;
(2) high requirements for phase accuracy of the surface.
(3) Complex curves and surfaces are not conducive to the processing of general machine tools.
(4) Can be concentrated processing of the surface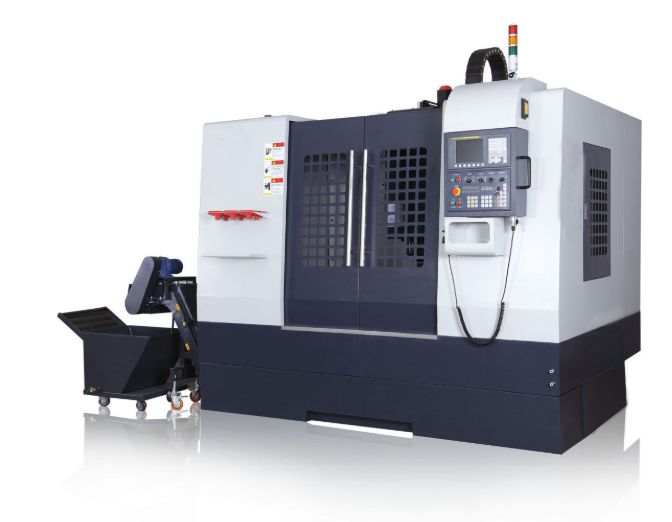 2. Industrial analysis of CNC milling
In the development of parts CNC milling processing technology, the first part of the process analysis, the main content is to choose CNC milling processing content. CNC milling machine processing range is wider than ordinary milling machine, but the price is much higher than ordinary milling machine, therefore, in the selection of CNC milling processing content, to consider the actual needs and economy. Usually choose the following processing parts for its processing content.
(1) Curves on parts, especially non-circular curves and list curves described by mathematical expressions.
(2) The spatial surface of the mathematical model is given.
(3) the part with complex shape, large size, marking and difficult to detect.
(4) It is difficult to observe, measure and control the internal and external slots of the feed quantity on the ordinary milling machine.
(5) Simple surface can be installed by milling once.
(6) The general processing content can double improve productivity, greatly reduce physical labor intensity.
Things that you must know before part CNC processing
In the mechanical manufacturing industry, high precision machining is actually index control lathe processing, first, write program flow to production and processing of engineering drawings, then connect with CNC production and processing of computer to CNC production and processing on NC lathe, and according to the programming, instructions run CNC production and processing of CNC lathes, precision parts processing.
Let's take a look at the processing and production flow of high-precision CNC parts as follows:
First of all, before CNC parts processing, we must see the content of the production process clearly, and clearly understand the position, appearance, specifications of the engineering drawings, and the production and processing content of the technological process of steel parts to be produced and processed.
Before clamping the raw materials for production and processing, it shall accurately measure whether the specifications of the raw materials meet the requirements of the engineering drawings, and carefully check whether the placement conforms to the command of the program.
Self-inspection should be carried out immediately after the initial processing of the production process to facilitate the timely adjustment of the statistical data with deviation. The key element of self-inspection is the location specification of the manufacturing location.
(1) Whether the mechanical parts are loose in the whole processing process;
(2) whether the processing technology of parts has the appropriate starting point of contact;
(3) Whether the machining position of CNC parts to the standard side (standard) specifications meet the requirements of engineering drawings;
(4) CNC production of machining parts specifications between each other. After checking the shape and size of the initial machining, the appearance ruler (non-arc) is accurately measured.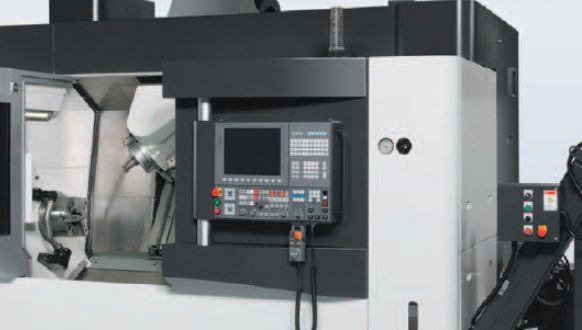 Parts are deeply machined after preliminary machining. Before deep processing, check the appearance and specification of the engineering drawing position: check the basic width and specification of the vertical surface production and processing position; Accurately measure the reference points and specifications indicated on the slope manufacturing position. Perform self-inspection to ensure that the steel parts are in line with the engineering drawings and processing technology requirements before they can be disassembled and sent to inspectors for special inspection. When encountering high-precision CNC parts processing and mass production processing, we should first determine the standard, and then carry out mass production and processing.
1. Our certificates: ISO9001、ISO45001、ISO14001、SGS
2. Inspection report included in every order. Full dimensional inspection reports on request.
3. Material certifications and test reports are available on request.
4. Strict NDA agreements with all partners
5. Close tracking on lead time and quality, timely update