Dear ALLPCBers,
ALLPCB is committed to offers high-quality PCB and PCB Assembly service with high cost performance. To express our gratitude for your continuing trust, now we provide a PCBA upgrading for you all.
1. Lower Price
You can now get your PCB Assembly at an absolute low price without set-up fee, stencil charges, booting and tooling fee, no minimum order quantity required as well. Moreover, our online PCB Assembly quote system allows you to obtain the PCBA prices in minutes. (Quote Now)
Here is some examples to make the comparison visual: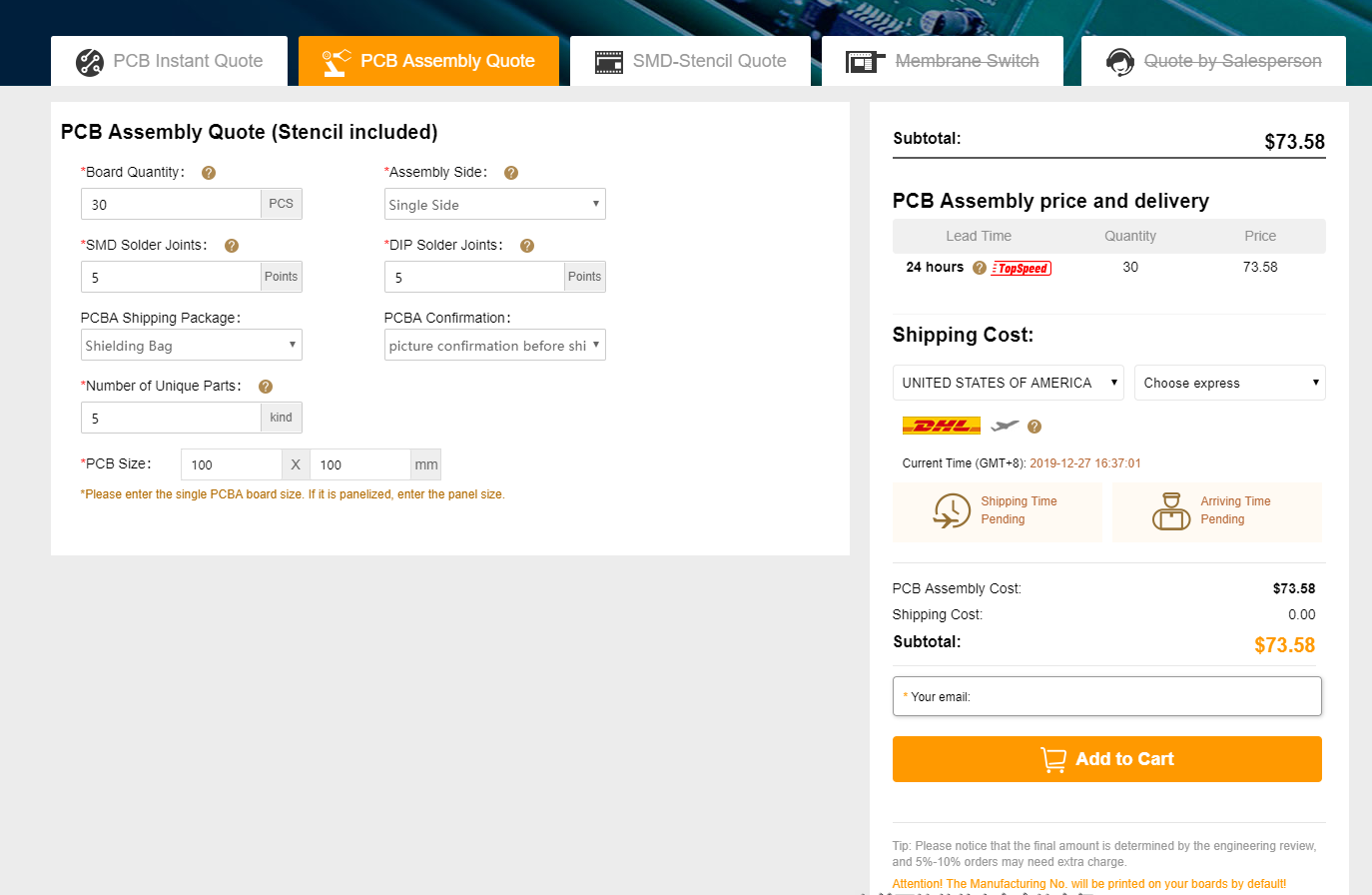 2. Faster Delivery
We offer prototype PCBA service with the fastest lead-time, as quick as 24 hours and make delivery on time. Our delivery of PCB Assembly is as follows: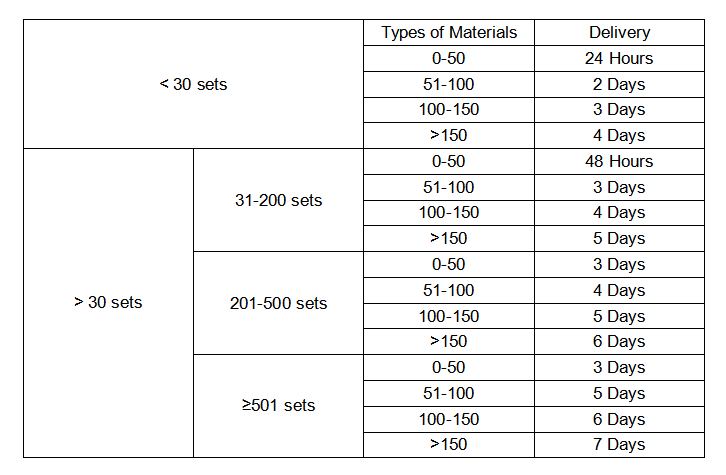 Wish you have a good shopping experience at ALLPCB.
【Disclaimer】
1, ALLPCB releases the news to disseminate more information. It doesn't represent the viewpoint of ALLPCB!
2, ALLPCB doesn't guarantee the accuracy, authenticity, integrity, validity, timeliness and originality of the information (including but not limited to words, data and icons)!
3, ALLPCB doesn't verify the relevant information, which cannot be taken into your consideration of investment. Or else at your own risk!
4, For any infringement, please contact the author directly, or write emails to ALLPCB to get the feedback!