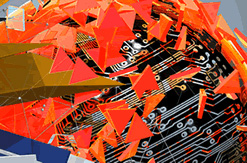 Free PCB CAD Software
This is a comparison of printed circuit board design software. Our criteria for including a PCB CAD program are:
There should be a version available for free (no money).

The free version should not be time limited, i.e. you should be able to use the software indefinitely without needing to pay for it.

The free version should provide schematic and board design and should generate some form of output that can be used to manufacture boards.

The software should be actively developed and supported.
| Product | OS | Limitations | Non-profit Use Only | Output Gerbers | Notes |
| --- | --- | --- | --- | --- | --- |
| PartSim | | | | | PartSim is a free and easy to use circuit simulator that runs in your web browser. |
| Quadcept | | 1,000 pins / 4 layers | | | Online CAD solutions for circuit and PCB design. |
| Scheme-it | | | | | Online schematic and diagramming tool |
| Ultra Librarian | | | | | Vendor-neutral data for ECAD design, simulation and 3D modeling. |
| Autodesk Circuits | | | | | Web-based app. Free version makes your designs public. |
| CircuitMaker | | | | | Files are stored publicly online and will include open source components. |
| Solo PCB Design | | | | | Usable only with licensed manufacturers |
| MultiSIM BLUE | | | | | 64 components max. Expires 7/2017. |
| Target 3001! PCB-POOL Edition | | | | | Usable only with PCB-POOL's manufacturing |
| PCBWeb | | | | | Includes a feature to order your PCBs from a choice of manufacturers, but still lets you generate Gerbers. Also exports Digi-Key BOMs. Does not include an auto-router. |