ALLPCB is always committed to offering a one-stop and high quality PCB assembly service to all of our electronic engineers. Recently, we have a big quality upgrade of PCB assembly by launching a new PCBA factory. We encourage more engineers to enjoy our PCB assembly service, so we are planning a "PCB Assembly Worldwide Free Shipping"activity.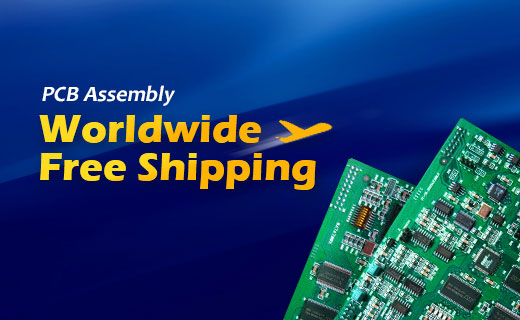 Up to 30 Shipping cost will be deducted automatically for order group containing PCBA order! Quantity is not limited and stencil free.
Activity Details:
Shipping cost > 30$ Deduct 30$ directly

Shipping cost <30$ Free Shipping!
1) This activity starts from July 13, 2020.
2) The actual price is subject to the online pcba quote page.
Production Capacity:
ALLPCB PCBA factory is equipped with advanced production equipment such as Siemens, GKG printing machine, AOI optical scanning and X-ray detection, etc.
We are capable of prototype and small volume SMT assembly, BGA assembly, through-hole assembly, Single or double side mixed assembly. Learn more about our pcb assembly capability.
PCB Assembly Review:
ALLPCB Promises:
1. Comprehensively improve the quality management system.
2. Adhere to full control of the production process, 100% test.
3. Always be in aware of quality, make sure every product is 100% qualified.
Learn more about our pcb assembly service.

If you have any questions, please contact your sales representative.
【Disclaimer】
1, ALLPCB releases the news to disseminate more information. It doesn't represent the viewpoint of ALLPCB!
2, ALLPCB doesn't guarantee the accuracy, authenticity, integrity, validity, timeliness and originality of the information (including but not limited to words, data and icons)!
3, ALLPCB doesn't verify the relevant information, which cannot be taken into your consideration of investment. Or else at your own risk!
4, For any infringement, please contact the author directly, or write emails to ALLPCB to get the feedback!