The Chinese Valentine's Day is around the corner. ALLPCB wishes you nice day!
Chinese Valentine's Day is on the 7th day of the 7th lunar month in the Chinese calendar. Therefore, it is also called Double Seventh Festival or Qixi Festival. In 2019, that's on August 7. The reason why it is called Chinese Valentine's Day is that the Qixi Festival is the most romantic festival in Chinese traditional festival. There is a beautiful legend about Qixi that makes this traditional festival full of romance.
The Legend of Chinese Valentine's Day
It is said that Niu Lang was a cowboy who had a kind heart even though he was growing up without parents and often abused by his brothers. Only one old and sick cattle accompanied him. With great care from Niu Lang, the cattle recovered. In order to show gratitude to Niu Lang, the cattle helped him get acquainted with Zhi Nv -- a fairy from the heaven. They fell in love with each other and soon had a happy life with Niu Lang planting in the field while Zhi Nv did weaving at home. They also had a son and a daughter.
Later, when the old cattle was going to die, it asked Niu Lang to keep its skin and use it on emergencies. After the old cattle died, the couple reluctantly stripped the cowhide and buried the cow on the hillside.
However, the good time won't last long. The Zhi Nv's celestial royal family found her missing. The deeds of them were exposed to the heaven. One day, Niu Lang was not at home, the troops dispatched by Celestial Empress broke into their house and force the girl back to heaven. Niu Lang went back home as usual, but his wife was gone. "Something terrible happened to this poor family!" He hurriedly put on the cowhide and fly to the heaven with his two children to chase. It was just at that moment before he could reach Zhi Nv that Celestial Empress created a huge river between them.
Since then, the Niu Lang and Zhi Nv can only see each other across the river and wash their face in tears all day long. Finally, the queen was moved so she allowed a family reunion only on the seventh day of the seventh lunar month every year.
Therefore, the magpies will fly to the sky building a magpie bridge for Niu Lang and Zhi Nv every Qixi Festival.
How It is Celebrated Now
Nowadays, people often celebrate the Qixi Festival and express their love for their lovers on this day. They will go out to have a romantic candlelight dinner with their lover, and send elaborate gifts, such as flowers, chocolates or other gifts that can express their love .
Chinese traditional festivals are increasingly favored by domestic young people, and Qixi Festival is the best example. The legend of Niu Lang and Zhi Nv will still pass down from generation to generation.
ALLPCB's Activity
In order to thank you for your continuous support and trust, we ALLPCB specially issued a large number of coupons on the occasion of Qixi Festival to pay back to new and existing customers.
Here are the details:
1. Everyone will get a coupon of $77: $77 off for amount over $1000
2. Click here to get coupons. (everyone gets only one coupon)
3. The coupons' using time is from August 7, 2019 to August 31, 2019. Please remember to use it in your orders in time.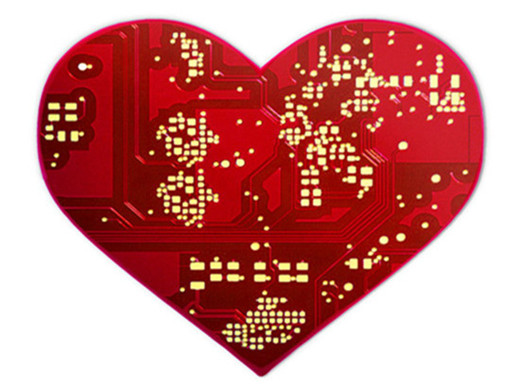 Send you our blessings for the Chinese Valentine's Day again.
Wish you and your beloved a good health, happiness and prosperity!
【Disclaimer】
1, ALLPCB releases the news to disseminate more information. It doesn't represent the viewpoint of ALLPCB!
2, ALLPCB doesn't guarantee the accuracy, authenticity, integrity, validity, timeliness and originality of the information (including but not limited to words, data and icons)!
3, ALLPCB doesn't verify the relevant information, which cannot be taken into your consideration of investment. Or else at your own risk!
4, For any infringement, please contact the author directly, or write emails to ALLPCB to get the feedback!