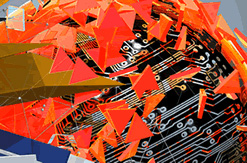 Free PCB CAD Software
This is a comparison of printed circuit board design software. Our criteria for including a PCB CAD program are:
There should be a version available for free (no money).

The free version should not be time limited, i.e. you should be able to use the software indefinitely without needing to pay for it.

The free version should provide schematic and board design and should generate some form of output that can be used to manufacture boards.

The software should be actively developed and supported.
Product
OS
Limitations
Non-profit Use Only
Output Gerbers
Notes
CometCAD

dimensions: 102mm(width) * 102mm(height)
layers: 2


PCB Elegance

layers: 32


No longer supported. Source code available.

OrCAD PCB Designer Lite

Layo1

dimensions: 2000mm(width) * 2000mm(height)
pins: 200


CADSTAR Express

pins: 300


Maximum of 50 components.

ZenitPCB

layers: 2
pins: 800


Open Circuit Design

layers: 8


gEDA

FreePCB

dimensions: 152mm(width) * 152mm(height)
layers: 16

DipTrace

layers: 2
pins: 500


Use non-profit Lite license. Limited to 2 signal layers. Unlimited ground and power layers.